Analysts' Watchlist 2013 (01/31/2013)
The Life Sciences Report Watchlist 2013 (01/31/2013)
Which biotech companies will take off in 2013? To zero in on possible winners, The Life Sciences Report teamed up with Sagient Research to crunch the numbers for companies with potential catalysts on the calendar. The results were sent to experts who, based on their experience in the space, could determine which companies have the best chances for upward stock price movement. The result is the groundbreaking Life Sciences Report Watchlist 2013. In this exclusive article, you can follow the thought process that went into generating the short list, and learn more about the potential winners and what they are poised to accomplish in the next 12 months.
The Life Sciences Report Watchlist 2013: The FDA and Stock Volatility (01/31/2013)
Various steps in the U.S. Food and Drug Adminstration's (FDA) oversight of drug development and approval provide investment opportunity. This brief overview, supplemental to the groundbreaking Life Sciences Report Watchlist 2013, provides insight into FDA events that typically cause movement in a drug company's stock.
On 'Peak Potash' and Doomsday Investment Themes (01/31/2013)
"Never fall for an argument that says we'll run out of some natural resource or bet on the 'end' of cheap anything."
Rob Chang: Is 2013 a Catalyst Year for the Uranium Market? (01/31/2013)
After scraping along what appears to be the market bottom, uranium prices are poised for significant moves this year as the in-place demand exceeds visible supply for the foreseeable future. So says Rob Chang, Equity Analyst at Cantor Fitzgerald Canada in this interview with The Energy Report. Investors stand to make some exciting returns if they know which companies to watch, and Chang names some companies on the verge of big breakthroughs.
Michael Fowler: The New Strategy for Adding Value to Junior/Midtier Gold (Hint: It's Not by Making Big M&A Deals) (01/30/2013)

A lackluster U.S. economy is creating a positive environment for gold, according to Michael Fowler, senior mining analyst with Loewen, Ondaatje, McCutcheon Ltd. By calculating ounces-in-the-ground values and assessing risk, Fowler has concluded that the junior/midtier sector offers the best growth potential. He expects to see companies of all sizes try to control costs instead of looking for mergers and acquisitions to add value. Read on in this Gold Report interview for Fowler's take on companies that he believes fit the bill.
Is This Drug the Key to an Alzheimer's Cure. . .and Profits? (01/30/2013)
"This bit of breakthrough research could supercharge the race for the cure. There's even a way for you to invest."
Mining in Canada's North Could Almost Double by 2020: Report (01/30/2013)
"The annual gross domestic product of mining in the North, which was CA$4.4B in 2011, is expected to reach CA$8.5B in 2020, according to the report 'The Future of Mining in Canada's North.'"
Benoit Gascon: An Insider's Take on the Complicated Graphite Market (01/29/2013)
Ten years ago, Benoit Gascon would have said there's no money in graphite investment. But the former CEO of the only North American graphite producer to survive Chinese competition has changed his tune, thanks to increasing graphite consumption in China and India. Gascon, who argues that the graphite markets of the 1990s are gone for good, has thrown his hat back into the ring, this time as CEO of a junior player, Mason Graphite. In this interview with The Metals Report, Gascon gives us an inside look at the graphite space and explains why the cliché "the customer is always right" has extra resonance in this "inverted" market.
What the Narrowing WTI/Brent Price Gap Means for Investors: Elliott Gue (01/29/2013)
Increasing pipeline capacity in the U.S. is expected to help close the troubling price differential between West Texas Intermediate and Brent prices. In this interview with The Energy Report, newsletter editor and international stock market strategist Elliott Gue discusses how this trend and other developments are affecting investment prospects, sharing some favorite names with upside potential.
Turkey's Oil Potential: Onshore and Offshore (01/29/2013)
"With one of the top shale oil prospects in the world, Turkey's potential is as big as the Barnett Shale in Texas."
Will 'Saudi America' Become a Reality? (01/28/2013)
"U.S. energy independence has been a dream since the oil embargoes of the 1970s. But this vision of a 'Saudi America' has always been just a dream."
The World According to Doug Casey (01/28/2013)
Doug Casey's new book is entitled "Totally Incorrect," and, true to form, the chairman of Casey Research doesn't mince words. "Most Europeans believe the state owes them a living; the society is corrupt through and through." "Government acquires income by theft." "Nobody reads a book from the classical era in school; it's now mostly committee-approved pablum." Casey considers speculation in gold and silver junior miners and holding physical gold among the correct moves investors can make to protect themselves in a market headed for disaster. In this Gold Report interview, hear the world according to Doug Casey.
Hedge Funds Signal Energy Change (01/28/2013)
"There is an easy way to see where the market thinks a particular sector is heading. Check into which futures contracts top hedge fund managers are moving money."
Gold Carpet Treatment Promised for Miners in the Dominican Republic: Alexander Medina (01/25/2013)

The Gold Report caught up with Alexander Medina, the newly appointed director of mining for the Dominican Republic. With gold discoveries popping up all over Hispaniola—the country shares the metal-rich island with Haiti—Medina is a very busy government minister. But he was happy to spare a little time to talk to The Gold Report about what his office is doing to ensure that mining companies get the gold carpet treatment under the new administration.
Platinum's Neglected Cousin (01/25/2013)
"We could see substantial gains in palladium over the next two years."
Four Sensational Facts About Gold Investing that You Might Not Know (01/25/2013)
"Given that every gold move is analyzed and dissected by the media, it may surprise you that this precious metal was actually the least volatile of the 14 commodities."
No Dutch Disease in Greenland Mining Prospects (01/25/2013)
"Greenland's Bureau of Minerals and Petroleum has so far awarded 150 licenses for mineral exploration with around 600M kroner spent by companies in 2012. Just ten years ago, there were almost no requests for mining licenses."
Safest Way to Play Biotech (01/25/2013)
For every company that hits the jackpot with a new marketable drug that makes it through the FDA gauntlets, there are a dozen stocks that run up on such hopes and then crash and burn when the trials fail.
Stephen Brozak: Changing the Way Money Is Made and Diseases Are Cured (01/24/2013)
Stephen Brozak doesn't mess around. He focuses on technologies poised to change the way medicine has been practiced for thousands of years. As president of WBB Securities, Brozak is talking to his clientele about revolutionary stem cell therapies that deal with disease in totally new ways. He's also bullish on new antibiotics—important innovations in a world facing a shortage of effective drugs and a potential crisis of catastrophic proportion. In this interview with The Life Sciences Report, Brozak talks up must-hear ideas that growth investors need to consider.
Stansberry's Badiali: $100+/Pound Uranium Needed to Satisfy Stealth Demand (01/24/2013)
What's the easiest way to track the ups and downs of energy markets? Watch what governments are doing rather than what they are saying, says S&A Resource Report Editor Matt Badiali. He has been watching behind-the-scenes nuclear energy importing in Germany and Japan and has concluded that the uranium market has hit bottom and is coming back up. What companies could benefit from these gyrations? He has an answer to that one in this Energy Report interview, plus some words of wisdom on U.S. oil and gas bottlenecks.
Why Uranium Prices Are at a Critical Tipping Point (01/24/2013)
Despite the Fukushima disaster in March 2011, the demand for nuclear power continues to rise.
Separating the Gold Mining Haves from the Have-Nots: Paolo Lostritto (01/23/2013)
After months of turmoil that have lasted longer than investors could have imagined, the mining world has been divided into haves and have-nots. There are gold companies that managed their balance sheets wisely and there are those that burned through cash and are left begging for financing. It's a great time for those flush companies that don't need handouts to take advantage of the resulting valuation differential, says Paolo Lostritto, the director of research and mining and metals analyst at National Bank Financial. In this interview with The Gold Report, Lostritto talks about a subtle shift he has seen in the market that may signal a bull run similar to that of the late 1970s and early 1980s.
How Will the Debt Ceiling Debate Affect Gold Prices? (01/23/2013)
"Investment powerhouse Goldman believes gold prices will log impressive gains over the next three months as the debt ceiling debate takes center stage on Capitol Hill."
Uranium: Energy Solution and Risk-On Opportunity (01/22/2013)
If a person consumed only nuclear-generated power, the amount of waste generated over his or her lifetime could be contained in a soda can. Compare this to the trainloads of coal delivered daily to coal-fired power plants and nuclear power seems like a no-brainer. Cecil Musgrave of InvestorsGuru.com sees nuclear power as a bridge to a renewable energy mix—but only if supply is reliable. In this interview with The Energy Report, Musgrave explains why supply shortages may create a price spike for the commodity and names some uranium juniors that are poised to deliver the goods.
Keys to Rare Earth Companies' Success: Innovation, Cost Efficiency (01/22/2013)
Geologist Alex Knox followed rare earths before they were Wall Street's darlings, and continues to do so, having seen stormy weather in this industry before. Demand for rare earths remains; it's just a question of who can supply them first—and at what cost? In this interview with The Metals Report, Knox tells investors what questions they need to ask management and highlights companies that are progressing toward production.
Gold in 2013: Fund Managers Reveal Reasons for Optimism (01/21/2013)
The Gold Report's first-ever survey of fund managers who invest heavily in junior gold mining stocks reveals cautious optimism on the sector's performance in 2013. The historical performance of gold in the year following a U.S. presidential election, the devaluing of the U.S. dollar and current low valuations for gold miners all bode well for an upturn this year, but some doubts remain. Learn how professional investors decide which companies are worth investing millions of dollars in this year.
Stocks to Buy Now: Profit from Blockbuster New Drugs in 2013 (01/21/2013)
"Pharmaceutical firms logged 39 new drug approvals last year, and there are signs the trend could continue through 2013, according to Reuters."
Forget Demand: Base Metals Supply Should Be the Focus (01/19/2013)
"Barclays Capital believes a lot of focus should be on the supply side."
The Pulse: Breaking News from the Life Sciences Sector (01/18/2013)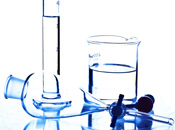 To invest wisely in the life sciences, broad-spectrum knowledge is key. Such knowledge encompasses not only the analysis of industry experts featured in Streetwise Reports interviews, but also up-to-date news on cutting-edge research and development, the latest mergers and acquisitions and the drug development process, both within companies and in the regulatory arena. Our Twitter feed links you to the information you need to profit, both intellectually and financially.
Gold Mania Phase Approaching for Junior Miners: Michael Ballanger (01/18/2013)
Low market valuations for junior mining companies have Michael Ballanger, director of wealth management at Richardson GMP, feeling like a kid in a candy store, and equities satisfy his sweet tooth more than the metal right now. Ballanger has had enough years in the business to recognize the advent of gold fever. In this Gold Report interview, Ballanger discusses his personal views and discusses how he looks for "well-incubated" companies that meet budget and timelines and raise funds without diluting shareholder value. He also shares why he sees junior miners as higher reward and lower risk than gold itself.
Chen Lin: How My Portfolio Gained 63% in 2012 (01/17/2013)
Chen Lin has gotten so much attention for his investment success, new subscribers to his newsletter, What Is Chen Buying? What Is Chen Selling?, have to line up on a waiting list. Luckily, he sat down with The Energy Report to share some of the investment ideas that helped his portfolio climb 63% in 2012. Learn how Lin played price differentials and dividends to create outstanding gains in a challenging year, and what his moves for 2013 may be.
Gold. . .Buy the Dips! (01/17/2013)
"The stall in prices is giving us one last window to buy before prices break permanently into higher levels for this cycle."
Anything for a Buck: Jim Letourneau Looks to Canadian Biotech for Opportunity (01/17/2013)
To avoid some of the "dysfunctional excess" of the energy and mining sectors, Jim Letourneau, self-described contrarian and founder and editor of the Big Picture Speculator, turns to investing in biotech. His focus is on Canadian companies, which he believes perform on a par with companies in the United States. In this interview with The Life Sciences Report, Letourneau describes what he looks for in a biotech investment and names some of his favorite companies.
Are Junior Gold Investors Living the Movie 'Groundhog Day'?: David Skarica (01/16/2013)
Gold stocks, especially juniors, have been undervalued for longer than most investors thought possible. The result is what David Skarica, founder of Addicted to Profits, calls a "maximum pessimism trade." In this interview with The Gold Report, Skarica summarizes his analytical tools and provides clear examples of companies that meet his criteria as "screaming buys." Gold junior investors might feel as if they live in the movie "Groundhog Day," but the undervaluation cycle will eventually be broken. Is spring just around the corner for the junior gold miners?
Will 2013 Be the Year for Uranium Miners? (01/16/2013)
"M&A activity and the expiration of Russia's HEU agreement may create a gap in supply that junior producers will have to fill."
Gold to Average $1,847/oz in 2013 in Institutional, Investor Buying (01/16/2013)
"Thomson Reuters GFMS says it expects mine production to grow by around 35 tonnes during the year."
Washington State Residents: Plug In, But Pay Up (01/16/2013)
"It's getting a little more difficult to be green in the Evergreen State these days."
Bright Spots in the Fertilizer Market: Robert Winslow (01/15/2013)
Global population growth and escalating food demand underpins long-term upside for potash, phosphate and nitrogen producers, but fertilizer oligopolies may have jumped the gun last year with aggressive rates that priced farmers out of the market. As farmers expand acreage rather than boost yields in now-tired fields, grain prices have backed off recent highs. That's why Robert Winslow, agriculture research analyst and director at National Bank Financial, is picking his stocks with care. In this interview with The Energy Report, he shares where he sees strengths and weaknesses in the industry and names some interesting contrarian plays.
Graphite Stock Strategies for a Second Bubble: David Skarica (01/15/2013)
David Skarica, founder of Addicted to Profits, says another—bigger—graphite bubble is likely on its way. In this interview with The Metals Report, Skarica compares the graphite space to the rare earth and uranium arenas, making some interesting conclusions about what kinds of stocks perform best during market-wide roller coaster movements. However, he warns that the graphite space is different, with no clear industry leaders and a number of companies with high potential. His conclusion? Choose carefully.
FDA Begins Blazing Narrow Trail for Approval Shortcut (01/15/2013)
"As part of a goal to double the number of new drug approvals over the next decade, the President's Council of Advisors on Science and Technology recommended the shortcut to get much-needed therapies to well-defined populations for which there's a favorable risk-benefit balance."
Scaling the Heights with Peruvian Miners: Ricardo Carrión (01/14/2013)
The Peruvian mining sector has lots of promising developers and producers, but don't ignore the smaller companies—2013 may surprise to the upside in Peru. In this interview with The Gold Report, Ricardo Carrión, managing director for capital markets and corporate finance for Kallpa Securities in Lima, Peru, says it is fine to ride the wave with the rest of the market as lower-risk projects advance toward production in Peru. However, smart investors should balance a mining portfolio with smaller and earlier-stage companies that are selling at compelling valuations. Get there before the majors go on a New Year's shopping spree.
Futures Traders Could Provide Springboard for Sharp Rise in Gold Price (01/14/2013)
"Wholesale gold bullion prices hovered just below $1,670/ounce Monday morning in London, having regained some ground after Friday's losses."
Copper Reserves Could Run Out in 25 Years (01/14/2013)
"There are a number of ways to play the potential supply and demand imbalance for copper."
The Pulse: Breaking News from the Life Sciences Sector (01/14/2013)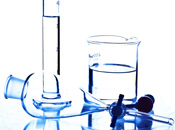 To invest wisely in the life sciences, broad-spectrum knowledge is key. Such knowledge encompasses not only the analysis of industry experts featured in Streetwise Reports interviews, but also up-to-date news on cutting-edge research and development, the latest mergers and acquisitions and the drug development process, both within companies and in the regulatory arena. Our Twitter feed links you to the information you need to profit, both intellectually and financially.
Play the Bakken Oil Boom Like Buffett (01/14/2013)
"The Bakken oil formation isn't just an investing opportunity; it's transforming the U.S. energy landscape."
How to Invest Like a Merchant Bank in High-Risk Resources: Rick Winters (01/11/2013)
It is difficult for retail investors to sift the wheat from the chaff in the junior miner sector. In this interview with The Gold Report, Rick Winters reveals how RMB Resources, a resource merchant bank, figures out what projects to invest in and those to pass over and talks about some of the companies that made the cut.
Crash Course: Mining Equity Financing (01/11/2013)
"Mining exploration companies use large amounts of capital to find discoveries, define a resource and advance to production."
Sam Wahab: Coal and Natural Gas Stocks That Could Profit in a Topsy-Turvy Global Market (01/10/2013)
From the coal beds of Indonesia to oil and gas fields throughout Europe, Sam Wahab of the London-based investment firm Seymour Pierce is a master at spotting investment opportunities in the topsy-turvy world of fluctuating energy prices. In this interview with The Energy Report, he deftly defines the structural problems affecting gas and coal markets, while identifying some plays that demonstrate the savvy to come out on top.
How to Play the Resurgence in Oilfield Services (01/10/2013)
"Whenever a recovery begins in crude oil and natural gas, it always begins upstream, usually very far upstream."
Which Six Companies Are in Michael King's Oncology Wheelhouse? (01/10/2013)
JMP Securities Managing Director and Senior Biotechnology Analyst Michael King Jr. never recoils from the most sophisticated science. He's always been partial to oncology indications and to new technologies that disrupt old paradigms and usher in the new. King has the kind of stock-picking track record that merits attention, and in this interview with The Life Sciences Report, he brings six important ideas to the table for investors to consider.
Five Amazing Biotech Picks with Futuristic Technology (01/10/2013)
Michael King is looking for the monoclonal antibodies of tomorrow. When I first spoke to him 15 or more years ago, King was talking up Immunex, which would later be taken out by Amgen Inc. (AMGN:NASDAQ) for $16 billion ($16B) for its antitumor necrosis factor (anti-TNF) fusion protein Enbrel (etanercept) to treat rheumatoid arthritis. Today Amgen's (via Immunex) Enbrel and the anti-TNF monoclonal antibodies that would follow—Johnson & Johnson's (JNJ:NYSE) Remicade (infliximab) and Abbott Laboratories' (ABT:NYSE) Humira (adalimumab)—are blockbusters that could approach $20 billion in sales in 2012.
Gold as a Weapon in the Currency War: Chris Mancini (01/09/2013)
There is a war raging behind the scenes among the world's currencies. Chris Mancini, an analyst with the $400-million Gabelli Gold Fund, believes that gold will emerge the victor. In this interview with The Gold Report, Mancini makes his case for why gold is a currency and not just a relic, and why his fund doesn't own bullion. He also shares names of companies operating around the world that offer great upside potential.
A Low-Risk Potential Double in Biotech (01/09/2013)
"We could see at least 100% returns on this stock within 12–18 months. As we'll show you, based on our research, this forecast could prove extremely conservative."
Watchlist 2013: Experts Pick Potential Biotech Winners (01/09/2013)
More than 75 people packed a conference room at the Biotech Showcase in San Francisco to hear which biotech companies made The Life Sciences Report/Sagient Research Watchlist for 2013. Six experts offered observations on the state of the life sciences sector and each named companies that could prove profitable in the coming year—companies that are not only backed by strong science but are, in the words of Analyst George Zavoico, "poised to be lucky."
CPM Platinum Market Analysis and Forecast for 2013 (01/08/2013)
Violent strikes and supply disruptions in South Africa put platinum in the headlines last year, and the metal spent 2012 selling at a discount to gold. Is a platinum discount the new normal? How will the market shift in the labor strike fallout? And will mining asteroids transform supply fundamentals? CPM Group Platinum Analyst Erica Rannestad met with The Metals Report to share her price and cost forecasts for 2013 and discuss the supply and demand trends to watch this year.
Mark Lackey: Energy Stocks Could Deliver Stealth Profits (01/08/2013)
In the midst of a global market lull, many companies are sitting on their hands, argues Mark Lackey of CHF Investor Relations. That's why he's scoping out smart management that's keeping busy and making great progress—whether or not the markets are quick to notice. Learn who's getting a running start in the uranium, oil and natural gas spaces in this Energy Report interview.
US Gold Eagle Sales Start Year Up by One-Third (01/08/2013)
"Opening day orders for 2013 Gold Eagle coins have been one third higher than last year while the opening day of sales of Silver Eagle coins are believed to have come in at a new record for one day sales."
The Pulse: Breaking News from the Life Sciences Sector (01/07/2013)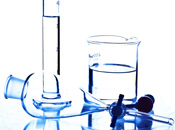 To invest wisely in the life sciences, broad-spectrum knowledge is key. Such knowledge encompasses not only the analysis of industry experts featured in Streetwise Reports interviews, but also up-to-date news on cutting-edge research and development, the latest mergers and acquisitions and the drug development process, both within companies and in the regulatory arena. Our Twitter feed links you to the information you need to profit, both intellectually and financially.
Mark Lackey Homes in on Golden Mining Opportunities in West Africa (01/07/2013)
Gold has been produced in Africa for thousands of years in places like Ghana and neighboring countries whose names have changed over the centuries. One thing that has not changed is that there's still a huge amount of gold to be found and mined in West Africa. That's what Mark Lackey likes about the area and in this interview with The Gold Report, he talks about companies that are or will be producing significant amounts of the world's prized metal.
Nickel: Where Form Meets Function (01/07/2013)
"While best known for its use in the five-cent coin, nickel has far more strategic uses."
Brent Cook: How to Turn Rock into Money (01/04/2013)
What if the shockingly low valuations of some junior mining companies are really all they're worth? As the market shakes off years of exuberance, Brent Cook, co-editor of the Exploration Insights newsletter, searches for the truly undervalued—finds as rare as gold itself. In this interview with The Gold Report, Cook talks about high-margin deposits that the rest of the market can't see.
Solar Stock Picks Poised for Rebound (01/04/2013)
"One sure sign of better days ahead is that the solar sector has recently attracted interest from one of the world's most respected investors, Warren Buffett."
The Best-Positioned Companies for 2013: Phil Weiss (01/03/2013)
The trading ranges for oil and gas haven't changed that much since we last touched base with Phil Weiss, senior analyst at Argus Research, but the entire landscape for both North American and international oil and gas exploration has shifted dramatically. In this interview with The Energy Report, Weiss summarizes the impacts of increased production both at home onshore and in international waters, sharing some names he finds best positioned to benefit in the coming year.
Josh Levine Names Three Biotech Game-Changers (01/03/2013)
Micro-cap biotechs must have creative, adaptive management first and foremost, says editor Josh Levine of Josh Levine's MicroCap Investor. A second key characteristic is a technology platform that can ultimately generate a suite of products. In this interview with The Life Sciences Report, Levine shares both his investment philosophy and his best three biotech ideas, all of which he expects will return huge multiples to investors.
Can the Bakken Oil Formation Reach 1 Million Barrels a Day? (01/03/2013)
"If so, it would join an elite group of oil fields able to produce at that rate."
Are You a Base Metal Growth Bull or a Gold Gloom-and-Doomer? (01/02/2013)
Gold bugs say the global economy could collapse any day now. But what about investors who see continued growth in emerging economies and a steady, if slow, U.S. recovery? Look to base metals, recommends Haywood Analyst Stefan Ioannou. He expects price runs for 2013–2015, especially for zinc, which is facing a serious supply squeeze. Do your homework now to get positioned as soon as the uptick begins. Ioannou shares his favorites in this Gold Report interview.
Gold and Silver Gain Along with Stocks (01/02/2013)
"Spot market gold prices started the year by touching a two-week high above $1,680/oz Wednesday morning, as European stock markets also gained following news of a deal in Washington to avoid the so-called fiscal cliff."
This Alzheimer's "Pacemaker" Could Be the Bridge to a Cure (01/02/2013)
"As high-tech investors, we need to keep an eye on this research and be ready to pounce when a medical device maker gets it to market."
Is Gold Becoming More Convenient? (01/02/2013)
"For thousands of years, gold has satisfied the three common requirements of money."
More Archives
2018Nov Oct Sep Aug Jul Jun May Apr Mar Feb Jan
2017Jan Feb Mar Apr May Jun Jul Aug Sep Oct Nov Dec
2016Jan Feb Mar Apr May Jun Jul Aug Sep Oct Nov Dec
2015Jan Feb Mar Apr May Jun Jul Aug Sep Oct Nov Dec
2014Jan Feb Mar Apr May Jun Jul Aug Sep Oct Nov Dec