Tips for a Prosperous 2013:
The Best Investing Advice Ever (12/31/2012)

The Gold Report shares investing ideas from some of the smartest people in the precious metals mining sector—analysts, money managers and newsletter writers including Rick Rule, James Dines, Doug Casey and Porter Stansberry. That was founder Gordon Holmes' vision in 2003 when he started the publication after receiving these words of wisdom from GoldMoney Chairman James Turk: "Buy gold." As the former publisher of Buyside magazine, Holmes set out to create a publication that would interview a wide array of experts and feature in-depth stories about macro-trends and individual investing ideas, but let the readers make their own decisions. In 2008, Karen Roche joined the team as president and grew the parent company, Streetwise Reports, to four newsletters, including The Critical Metals Report, The Energy Report and The Life Sciences Report.
To celebrate the New Year, Roche asked some of our most popular interviewees to share The Best Investing Advice They Ever Heard. Most of it falls into a few basic areas we already know: "Buy low and sell high before the cycles start all over again." Some is contradictory: "Be cautious, but take risks." Some made us laugh out loud. Consider it our New Year's gift to you as we all get ready for an exciting 2013 in the world of junior mining investing.
Brien Lundin: Pick Up Junior Gold Mining Bargains Now (12/28/2012)
The past year was a very tough one for the junior gold mining sector. In this interview with The Gold Report, Brien Lundin, CEO of Jefferson Financial, says that the past year has, in fact, put many gold mining companies on the bargain basement shelf. He shares some advice on end-of-year portfolio repositions and talks about some of his favorite stocks that he believes are poised for a rebound in 2013.
Your 2013 Guide to Investing in Gold (12/28/2012)
"Gold bullion, gold stocks or no gold at all?"
Bakken Oil Production: Can the Giant Oil Formation Reach 1 Million Barrels a Day? (12/28/2012)
"If so, it would join an elite group of oil fields able to produce at that rate."
US Energy Independence: The Next Big Thing for 2013? (12/27/2012)
Energy investment is about more than just the commodities; it's about growth. That's why, for example, the emerging economies theme has been an important one for investors who know that every business and modern home in Brazil, Russia, China or on the African continent will need to keep the lights on somehow. But the next big thing for 2013 may be in our own backyards: the drive toward U.S. energy independence. How feasible is this goal, and how can investors profit from it? With this question in mind, The Energy Report looked back at some of the most memorable interviews of 2012 for expert advice on how to get positioned.
2012: A Healthy Year for the Life Sciences (12/27/2012)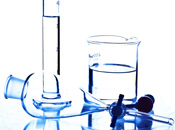 What is the value of innovation? Of addressing unmet needs? Of new and "disruptive" technologies? Those are just a few of the issues that industry experts tackled in interviews with The Life Sciences Report during 2012. Among the many therapeutic focuses discussed by analysts over the last year, orphan diseases and hepatitis C were identified early on as market "sweet spots." Oncology was another big hitter: From micro caps to big pharma, companies targeted the "emperor of all maladies" with innovative pharmaceuticals and genetic technologies. And analysts also uncovered the unexpected, including a pharmaceuticalized nutraceutical designed to reduce high cholesterol.
Leonard Melman Finds the Fiscal Cliff a Boon for Precious Metals (12/26/2012)
Surveying reality from his perch on Vancouver Island, Leonard Melman is a veritable sage in the world of metal mining analysis. In an interview with The Gold Report, the economic philosopher is troubled about the direction of the global economy. However, there are a few bright spots for eagle-eyed junior metal investors, he reports, and names some of his favorite picks.
Streetwise Philanthropy Really Moves People (12/24/2012)
Corporate Social Responsibility has been an integral part of the mining industry for decades. Now Gordon Holmes, an avid junior mining investor and founder of Streetwise Reports/The Gold Report and Lookout Ridge Winery in California, is making it easy for companies to reach out to the most vulnerable around the world by giving the gift of mobility.
Holmes' Lookout Ridge Foundation, working with the team at Streetwise Reports and Ken Behring's Wheelchair Foundation, has delivered more than 10,000 wheelchairs in China, Mexico, Ghana, Mali and Bolivia. Holmes witnessed the needs in the countries he visited on mine tours and it inspired him to enhance his efforts to deliver relief to those who need it most.
Gold Regains Some Ground (12/24/2012)
"On the final day before Christmas, gold prices edged higher Monday morning, climbing to $1,665/oz and recovering some of the ground lost last week.
Rohit Savant Expects the Gold Bull Market to Pause in 2013 (12/21/2012)
Many gold analysts are forecasting much higher gold prices in 2013. In this interview with The Gold Report, Rohit Savant, senior commodity analyst at the CPM Group, says he believes all of the positive gold fundamentals, such as global turmoil, are already factored into the gold price. So, in 2013, he sees the trend being flat to down a bit. He also discusses what roles India, China and central banks play in the gold price.
Precious Metals Decouple from Stock Market (12/21/2012)
"Going forward, we have the setup for an amazing contrarian opportunity."
Why the Gold Price MUST Go Higher (12/21/2012)
"There are always plenty of opinions about gold. And right now they're clearly making the market. Just not in the way you would think."
Byron King's Shocking 2013 Predictions (12/20/2012)
Byron King, editor of the Outstanding Investments and Energy & Scarcity Investor newsletters, is expecting surprises in the energy sector in 2013. In this interview with The Energy Report, King discusses his forecasts for fracking's impact on oil and gas prices, a worldwide uranium shortage and a possible change in the economics of alternative energy sources.
Confiscation of Gold – Then What? (Part 2/4) (12/20/2012)
"Is there really a danger of gold being confiscated? We believe that there is."
Four Biotech Names with Major Market Potential: Michael Higgins (12/20/2012)
A bit of luck and a lot of capital: Drug companies need both to navigate the seemingly perpetual path leading to the market debut of a new drug. Brinson Patrick Securities Managing Director Michael Higgins uses his experience as a drug marketer with big pharma to identify investment opportunities in companies with new drugs that address unmet needs. Higgins serves up his very best ideas to The Life Sciences Report and explains in detail why four growth stocks can rack up huge gains for investors gutsy enough to bet on smaller companies.
Crossing the Valley of Death (12/20/2012)
BioMotiv says investments in drugs and technologies, not companies, will bring treatments to market faster.
Byron King: How to Up Your Investing IQ with Gold (12/19/2012)
Have you ever actually held a bar of gold in your hands? Byron King, editor of the Outstanding Investments and Energy & Scarcity Investor newsletters, suggests that you do. But becoming a smart investor shouldn't just be about physical gold, King says. He also encourages investors to use investments in gold mining juniors to increase their exposure to precious metals. Read on in this Gold Report interview to find out about the handful of companies he's expecting to shake up the market in 2013.
Amgen Pleads Guilty, Offers $762M (12/19/2012)
"With the Amgen plea deal accepted, the U.S. Department of Justice will have collected more than $14.5B from biopharma companies and others accused of mismarketing their prescription drugs."
How to Find Undervalued Energy Stocks: Ray Saleeby (12/18/2012)
To find undervalued energy stocks that offer upside and stability, look for utilities with undervalued energy assets. That's Ray Saleeby's preferred method, and the experienced value investor has shared his top picks in this Energy Report interview, along with some research pointers. Read on to find spin-off pearls missed by overspecialized market analysts.
The Rare Earth Sector Needs These Three Things to Prosper (12/18/2012)
For too long, the rare earth space has operated in obscurity. Greater clarity on prices, inventory levels and demand will create more market stability, according to Matt Gibson, institutional research analyst with CIBC World Markets. In this Critical Metals Report interview, Gibson emphasizes that rare earths are for the risk takers—at least for now. For the strong of stomach, he offers details on trading levels, catalysts and opportunities. How will you place your bets?
Byron King: Time to Take Rare Earths Losses Ahead of Tax Code Changes? (12/18/2012)
Share prices have tumbled down for many rare earth element miners, while the quality of certain companies has dramatically improved. Is now the right time for investors to strengthen their positions in the space or to turn and run? Byron King, editor of Outstanding Investments and Energy & Scarcity Investor, discusses some new tax implications with The Critical Metals Report that could help investors time their gains or losses.
Top 20 Venture Capital Firms (12/18/2012)
"Venture capital firms, in exchange for equity in the companies in which they're investing, can help provide funds for companies they think have high potential. So, which VC firms have helped pump up the most biotech and biopharma companies?"
Japan's Election Results Have Uranium Bulls Ready to Charge (12/18/2012)
The results from Japan's general election Sunday may be a bellwether event for nuclear power. In a landslide win, Japan's Liberal Democratic Party (LDP) claimed 294 out of the 480 seats in the lower house of the Diet Sunday, defeating anti-nuclear opponents with a platform focused on economic issues and foreign policy. The Energy Report reached out to leading North American analysts for their take on Japan's changing of the guard and its effect on uranium stocks.
Getting Coal in Your Stocking May Be Exactly What You Want (12/18/2012)
"The only individuals who would appreciate a dirty gift like coal would be those forward-looking investors who see major opportunities before they become the next big movers and headline news."
Now Is the Time to Buy These Oil Refiners and Coal Stocks (12/18/2012)
"There will be several beneficiaries in the energy sector as hedge fund managers make their moves over the next few weeks."
What on Earth's Going on in the Gold Market? (12/18/2012)
"Virtually everything that is happening in the global economy suggests that the gold price should be rising, and probably rising fast, yet it has been unable to move out of a trading range of $1680–1750, and every time it nears the top of this range it gets knocked back again."
CIBC's Matt Gibson Sees Upside in Iron in 2013 (12/17/2012)
Investors who want to play in the iron and copper space should look to small-cap producers for attractive valuations and lower risk, says Matt Gibson, institutional research analyst with CIBC World Markets. In this Gold Report interview, he says he believes iron has found its floor in 2012 and names iron ore and copper companies with upside potential.
Silver's Young Upleg (12/16/2012)
"Although you wouldn't know it from listening to all the bearish commentary out there, silver is actually enjoying a strong young upleg."
Golden Points To Ponder (12/15/2012)
"Despite increased exploration expenditures, a record US$8B in 2011, and an increasing gold price, gold ounce discovery is not keeping up to the rate needed to replace mined ounces."
Good-bye Gasoline: Natural Gas in American Vehicles (12/15/2012)
"It began with the oil and gas companies, and now it's moving to state fleets. Soon enough, there will be natural gas vehicles on every block."
How to Find Success with Latin American Miners: Heiko Ihle (12/14/2012)
Miners in Latin America are facing both growth and challenges. Heiko Ihle, senior research analyst with Euro Pacific Capital, examines the factors behind these trends. In this Gold Report interview, Ihle urges investors to evaluate mining companies based on three important features rather than on the performance of others in the region.
Confiscation of Gold - Then What? Part 1 (12/14/2012)
"If gold is re-rated to a level I asset, as is proposed by Basel III (U.S. bankers are in on the discussions) then there is not enough readily-available gold to provide both the central banks of the world and the banking system with sufficient for gold to play this role."
Gold: A Look Back and a Look Forward (12/14/2012)
"The average gold correction of 10% or more has resulted in a delay of 12–19 months before a new record high was established."
Gold Prices: Where to Now After the Sell-Off? (12/14/2012)
"Investors are expected to come back and buy gold since it's a hedge for inflation and uncertainty."
Zacks Analyst Jason Napodano's Six Biotech Picks Will Keep Your Profits on Solid Ground (12/13/2012)
Low valuation in biotech can be like quicksand under a mirage of low-hanging fruit. That's because the market is inhabited by growth investors who think cheap stocks are cheap for a reason. Zacks Investment Research Senior Biotechnology Analyst Jason Napodano operates with this in mind as he evaluates biotech companies. He also understands that while value can be a good friend, an investor's best buddy is momentum powered by vital market-moving events. Napodano shares his best stock ideas in this Life Sciences Report interview.
Do You Have the Guts to Take On Cutting-Edge Biotech Like This VC? (12/13/2012)
With the odds stacked against a drug entering clinical trials, investors need to be assured that the upside will be momentous when success does come. Burrill & Co. Managing Director Elemer Piros leverages science and the unmet needs of patients with his extensive knowledge of the capital markets to bring lower-risk, higher-return ideas to investors. In this interview with The Life Sciences Report, Piros explains his investment thesis and zeroes in on best bets.
Porter Stansberry: End the Ban on US Oil Exports (12/13/2012)
Porter Stansberry doesn't mince words. Politicians? Scumbags. People in general? Lazy. Laws against oil exports? Disastrous. In this interview with The Energy Report, the Stansberry & Associates Investment Research founder argues that oil exports could usher in an era of unprecedented prosperity, if legislation would only allow it. However, he says there's no holding back U.S. energy wealth; the profits will sprout up in oil- and gas-related industries like fertilizer, petrochemicals and shipping. Find out where Stansberry is putting his money. This time, it's not on E&Ps.
Will the Japanese Election Spark a Rebound in Uranium? (12/13/2012)
"Look for a reversal in the near term and break above the recent downtrend."
Why Oil Is a 'Must-Have' Profit Play for 2013 (12/13/2012)
"A number of factors may push Brent and WTI prices higher next year, particularly in the first quarter."
Stability and Patience Are the Keys for Rare Earth Investing (12/13/2012)
"House Mountain Partners' Chris Berry explained that an investment in the space now requires a 'belief in the management of a company and the location, the geo-political story surrounding the deposit.' And, more importantly a clear view of the company's financial sustainability."
Fear Versus Fundamentals in the Platinum Market (12/13/2012)
Although the platinum market is now estimated to end the year in deficit, unless there's a new and even greater supply disruption, the existing recycling output will likely adapt and fill in the 2012 supply gap rather quickly, especially if prices move up.
The Next Profit Breakthrough: Synthetic Biology (12/13/2012)
"Teams all over the world are now in their labs looking to create novel biotech compounds or drugs by inserting synthetic DNA into cells, either living or artificial."
You Say You Want a Revolution. . . (12/13/2012)
"As investors, we have a huge opportunity to invest in early-stage, revolutionary companies working on plant- and animal-based health solutions that bypass the lengthy and extremely expensive FDA approval process."
Two Biotech Names Without the Microcap Roller Coaster (12/13/2012)
Investors familiar with Zacks Investment Research know that the company is small-cap focused and that it leans heavily toward companies that don't get much coverage from Wall Street. The idea is to produce the kind of sophisticated research you might find in the more recognizable names that get aired on financial television and other media. Battered and forgotten names can be interesting for investors willing to take another look, and biotech can be a particularly rich field for investors looking for turnaround ideas. In fact, this is where Zacks Senior Biotechnology Analyst Jason Napodano is at home. He's not afraid to go all-in with ideas that are anathema to the Street.
How to Buy Silver: The Best Is Yet To Come in 2013 (12/12/2012)
"Purists view holding actual physical precious metals like gold and silver as the only true means of hedging against inflation and gaining an effective long-term store of value."
Porter Stansberry: Gold and Real Estate Are My Hedges for the Fiscal Cliff (12/12/2012)

With nary a glimmer of hope that economic sense will supplant political expedience, Stansberry & Associates Investment Research Founder Porter Stansberry expects rampant inflation to roar in once the cost of capital rises. How is he preparing himself? Stansberry tells The Gold Report he continues to buy and hold gold and also discusses how real estate can cushion against the fiscal cliff.
How Gold Miners Can Leverage the Price of Gold (12/12/2012)
"Gazing into their crystal balls last week, Wall Street firms interpreted differing futures for gold next year. Morgan Stanley awarded gold the 'best commodity for 2013' while Goldman Sachs called the end of the metal's hot streak."
Cliff Spells Danger for Biotechs (12/12/2012)
"If Obama and Congress cannot agree, key agencies face cuts while tax changes would dampen new investment."
Governors Take Energy into Their Own Hands (12/12/2012)
"Power, in the form of innovation and ideas, will shift from the nation's capital to the capitals of the 50 states."
Why the Pros Bet Contrarian: Sprott Execs Bambrough and Dimitriadis (12/11/2012)
When oil was in the limelight, Sprott's Bambrough and Dimitriadis went for wallflower companies in beaten-down sectors. Since 2007, the pair has seen striking highs and lows in natural gas, coal and potash and invested accordingly, infusing companies with much-needed capital and creating startling profits during sector upswings. Read on to benefit from the wisdom these two successful fund managers share in this Energy Report interview and find out where the duo is looking next for major growth.
A Critical Year in Review: What's Next? (12/11/2012)
Every great mining story begins from the ground up. This is as true of critical metals as it is for gold and silver. Many investors took losses by chasing the pie-in-the-sky potential every publicly listed rare earth stock seemed to promise. Since its debut 18 months ago, The Critical Metals Report has focused on the goods in the ground, striving to present valuable insights on an oft-misrepresented sector, sharing related stories as they emerged. As the year comes to a close and we prepare to extend our coverage further, we are revisiting our most popular expert interviews from 2012. Yes, it's still rough out there for miners, but when you think nothing's looking up, look down.
How Oil and Gas Investors Are Playing the 'New World Order' (12/11/2012)
"Every day it seems the energy scene is changing at a lightning pace, creating a new world order in energy."
Natural Gas: To Export or Not to Export? (12/11/2012)
"According to a report from the National Economic Research Associates, the U.S. would enjoy a 'net benefit' from exporting natural gas."
Top 14 Abused Prescription Drugs (12/11/2012)
"Celebrities ranging from Michael Jackson to Rush Limbaugh and from Heath Ledger to Elvis Presley have battled (and, in many cases, lost the battle with) prescription drug addiction. So, which prescription drugs are the biggest culprits?"
Breaking Down a Biotech Winner (12/11/2012)
"The cancer research arena has been exploding over the past few years with the goal of developing more targeted, less-toxic therapies—in other words, to do a better job killing cancer cells while leaving healthy cells alone.
Peter Grandich: What a Turnaround in Junior Gold Mining Stocks Will Look Like (12/10/2012)
The fundamentals at many junior mining companies have improved, yet their stock prices continue to languish. In this interview with The Gold Report, market guru Peter Grandich gives his thoughts on when this may end and where gold is headed in 2013, and names some of his picks in unlikely jurisdictions.
Secondary Bottom Coming in Gold Stocks (12/10/2012)
"We think the current probabilities favor a secondary bottom in the gold stocks and very soon the risk/reward dynamic will be heavily in favor of longs."
Gold Confiscation: Lessons from the 20th Century (12/10/2012)
"Because gold is no longer central to the world's monetary system, so-called 'confiscation' looks a very 20th century phenomenon today. But that may well change."
Graphene: Thinnest Material Ever Made (12/10/2012)
"Sheets of it are only one atom thick. Expect it in a gadget near you within five years."
Sprott's Michael Kosowan on Surviving Death by Paper Cut in Today's Mining Equity Market (12/07/2012)
An investment executive at Sprott Global Resource Investments Ltd., Michael Kosowan is working by three sayings these days: "Well bought is half sold," "Small is beautiful" and "Necessity is the mother of invention." In this Gold Report interview, Kosowan talks about the challenges mining companies face and shares some jurisdictions that offer outsized returns.
Junior Gold-Mining Sector Distressing for Investors (12/07/2012)
"We will take a quick look at the GDXJ to see if we can discern any trends that may help us position our hard-earned cash for future growth."
Weighing the Risks in International Oil Plays (12/06/2012)
Explorers and producers need to go where the oil is. But how do you balance resource upside potential with jurisdictional risk? Amin Haque of Stonecap Securities argues that jurisdiction risk isn't a deal-breaker if management knows how to mitigate it. In this interview with The Energy Report, Haque shares some companies that meet those criteria, favoring redevelopment plays that avoid exploration risk. Find out which teams are using new technologies to turn proven reserves into economic international projects.
Ross Silver on How to Find the Perfect Combo of Biotech Science and Market Savvy (12/06/2012)
Many components go into building a successful biotech company, but excellent management is a keystone. Combine good management with an innovative product or service, and investors can possibly unlock big multiples over their original investments. So says Principal Analyst and Fund Manager Ross Silver, co-founder of Vista Partners. In this interview with The Life Sciences Report, Silver brings obscure micro-cap ideas to life and discusses why they may have mammoth potential.
Can Gold Keep Its Luster in 2013? (12/06/2012)
"Gold is currently showing a net gain for the year-to-date."
Drug Companies Exert Greater Influence on Development (12/06/2012)
"In the face of the extraordinary time and cost pressures, companies are making changes to improve R&D efficiency, addressing those factors within their control, such as dumping drug candidates that clearly don't have a chance of making it."
Letting Biotech Companies 'Patent Nature' Could Be a Huge Boon for Investors (12/06/2012)
"Clearly the courts have a vested interest in making sure that American firms continue to get the protections they need to justify spending so much time, money and effort to design new products. On the other hand, the plaintiffs raise a point in this case that cuts to the heart of biotech research—can a company really lay claim to a gene?"
Pent-Up Potential for Precious Metals in 2013: Jason Hamlin (12/05/2012)
Debt, not the fiscal cliff, is what concerns Jason Hamlin, publisher of the Gold Stock Bull newsletter, and if his prediction of a split in the EU comes to pass, it will bolster the case for gold equities. In this Gold Report interview Hamlin shares his preference for royalty streamers and prospect generators in the gold space and explains his attraction to graphite.
Is a Global Gold Supply Crunch Forming? (12/05/2012)
"Our advice is simple: make sure your personal gold reserves are in place."
Open Innovation in the Pharma Industry (12/05/2012)
"As many big pharmas are maturing they have become more akin to manufacturing organizations with less internal innovation. This is where accessing science from academic centers of excellence and SMEs can help, and delegates at the conference believe many pharmas are now altering their business model and will increasingly access innovation in drug discovery from external sources."
Are the Russians on the Verge of a Major Arctic Oil Coup? (12/05/2012)
"New developments in Arctic oil could open up a whole new range of investment opportunities."
Rick Mills' Secret to Making Money off China's Stealth Metal Demand (12/04/2012)
When it comes to supply and demand dynamics, Aheadoftheherd.com Publisher Rick Mills does his own math. China may make a show of its alleged copper surplus and Germany may downplay its need for efficient energy sources, but Mills foresees demand spikes in a number of specialty metals. In this interview with The Critical Metals Report, Mills discusses the positions he's establishing while looming supply shortages remain under the mainstream radar.
2013 Should Be the Turnaround Year for Uranium: David Talbot (12/04/2012)
After two years of uncertainty, David Talbot tells The Energy Report why he expects 2013 to be the year that the balance in the uranium energy equation finally begins its tilt toward the demand side, with 2014 marking a probable supply shortfall. Talbot discusses which uranium producers, developers and explorers he expects to benefit most from the coming market turn.
The Beverly Landfillies: New Technologies Turning 'Yuk' to 'Ka-Ching'! (12/04/2012)
"Is it landfill or jet fuel? New technologies blur our ideas about waste."
Biotechs Urged to Weigh in as Supreme Court Considers Myriad (12/04/2012)
"A high court that is decidedly unfriendly toward patent rights also could be leaning toward arguments by the American Civil Liberties Union, on behalf of the Association for Molecular Pathology, and amicus briefs filed by numerous citizens groups contending that patenting gene technology will halt the movement toward personalized medicine."
Why Gold Prices Will Soar After Dec. 12 (12/04/2012)
"Deutsche Bank set a target of $2,000/oz for the first half of 2013, while Bank of America has projected gold prices at $2,400/oz by the end of 2014."
Profiting from the Dismal State of Gold Miners and Explorers (12/04/2012)
"Grassroots exploration by the juniors will be virtually dead next year (tough to raise money on concepts and soil anomalies) and aggressive drilling will be seriously curtailed (tough to raise money if you miss)."
Put These Shale Oil Fields on Your Radar for Energy Profits (12/04/2012)
"The shale oil fields in Oklahoma and South Dakota remain largely unknown to energy investors."
Gold Remains in Long Run Uptrend (12/03/2012)
"Gold prices fell back below $1,715/oz Monday morning in London, more-or-less in line with where they were two weeks ago after failing to hold gains made during Asian trading."
Rick Mills: Low-Cost Producers Trump Larger Mines in Costly Market (12/03/2012)
Rick Mills isn't looking for huge producers with so much overhead that they can't profitably mine an ounce of gold. Instead, Mills, the publisher, editor and president of Aheadoftheherd.com, seeks out the smaller mines with low capital costs. That's where the money will be made in the next two years, he tells The Gold Report.
Breakthrough Technologies Target Disease Diagnosis, the Blind and the Brain (12/03/2012)
"With optogenetics, researchers select cells in the brain they want to make sensitive to a particular light color. Then they use the light to tell precise regions of the brain to activate or not."
China's Subsidies Give HREE Prices a Boost (12/03/2012)
"Prices for heavy rare earths have not just stopped falling, but started moving up again."
These Signs Point to Higher Oil Prices in 2013 (12/03/2012)
"Positive manufacturing data from China, the hopes for a fiscal cliff resolution and a subsequent market rally, along with the ever-present risk of violence and chaos in the Middle East, are all sending oil prices higher."
'Pipeline' Device Offers New Option for Difficult-to-Treat Brain Aneurysms (12/03/2012)
"The study reflects the increased emphasis on collecting post-marketing data on newly approved medical devices to see if the results in initial clinical experience are comparable to those in research trials."
The Significant Impact of US Oil Production (12/03/2012)
"To benefit from these rising trends in production, look to U.S. oil refiners—they have two distinct advantages."
More Archives
2018Sep Aug Jul Jun May Apr Mar Feb Jan
2017Jan Feb Mar Apr May Jun Jul Aug Sep Oct Nov Dec
2016Jan Feb Mar Apr May Jun Jul Aug Sep Oct Nov Dec
2015Jan Feb Mar Apr May Jun Jul Aug Sep Oct Nov Dec
2014Jan Feb Mar Apr May Jun Jul Aug Sep Oct Nov Dec